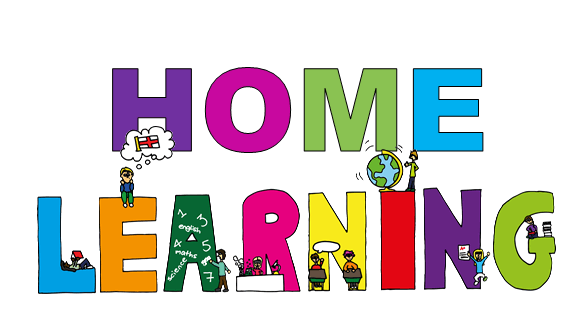 Take a look at some of the brilliant learning that's been taking place at home!
Send your own pictures and videos to headteacher@snarestone.leics.sch.uk
Our Pupils' Video Diaries
There are a wealth of resources and ideas available in the class pages of our website to support home-learning.

For maths, I would particularly encourage you to visit https://whiterosemaths.com/homelearning/ and follow the lessons – this links with your child's learning in school as we follow White Rose Maths.
Other useful web-links are listed below:
General
The Department for Education have produced a very comprehension list of links to free educational resources to support home learning which can be accessed here:
https://www.gov.uk/government/publications/coronavirus-covid-19-online-education-resources/coronavirus-covid-19-list-of-online-education-resources-for-home-education
The Oak National Academy is an online classroom and resource hub created by teachers, for teachers. Their aim is to support teachers to support their pupils. They provide a bank of high-quality, sequenced video lessons and resources, covering a range of subjects including maths, English, art and languages.
https://www.thenational.academy/
The BBC resources are always of high quality. Educational programming for school children has increased with daily educational programmes for different key stages or year groups through BBC Bitesize. Newsround is highly recommended to watch daily:
https://www.bbc.co.uk/bitesize/dailylessons
https://www.bbc.co.uk/newsround
This website is excellent as it has LOTS of great home-learning links for most curriculum areas:
https://chatterpack.net/blogs/blog/resources-list-for-home-learning
The Robin Hood Multi-Academy Trust has very kindly produced 7 weeks' worth of home-learning packs which are free for anyone to use. There are a huge number of links and resources here:
https://www.robinhoodmat.co.uk/learning%20projects/
Excellent free resource packs covering the whole curriculum. Highly recommended! These learning packs are also available to download on our class pages:
https://www.tts-group.co.uk/home+learning+activities.html
Comprehensive resource packs from Classroom Secrets. These learning packs are also available to download on our class pages:
https://classroomsecrets.co.uk/free-home-learning-packs/
Non-screen activities from Pobble:
https://medium.com/pobble/simple-and-fun-non-screen-activities-that-children-can-do-at-home-115543cb3b9c
Very comprehensive free materials and advice from Twinkl:
https://www.twinkl.co.uk/resources/covid19-school-closures
Phonics
For daily phonics games and activities, log into https://www.phonicsplay.co.uk/# - they have kindly provided free access for all parents using the username march20 and password home. There are also a number of fully decodable phonics comics available to download and read at https://www.phonicsplaycomics.co.uk/
Mr MC is also uploading a daily phonics lesson on his youtube site, https://www.youtube.com/channel/UCTcZnvuTeovlznioLRo0GOA
English
Literacy Shed is an extremely inspiring site loaded with film animations with accompanying questions and activities:
https://www.literacyshed.com/home.html
Reading comprehension, grammar, spelling and phonics organised by year group:
Writing challenges:
https://litfilmfest.com/playlists/
Maths
Highly recommended daily maths films and activities which links directly with your child's learning in school:
https://whiterosemaths.com/homelearning/
Just follow these four easy steps…
Click on the set of lessons for your child's year group.
Watch the video (either on your own or with your child).
Find a calm space where your child can work for about 20-30 minutes.
Use the video guidance to support your child as they work through a lesson.
Gareth Metcalfe 'I See Maths' is also highly recommended and he is delivering daily live maths lessons for KS2 children through this link:
http://www.iseemaths.com/home-lessons/
Year 3/4 and Year 5/6 lessons will be available from Monday 23rd March at 9am
KS1 activity videos will be available from Tuesday 24th March at 9am
Fluency questions organised by year group:
There are of songs and activities to help improve your times tables on our website at:
https://www.snarestoneprimary.org/teaching-and-learning/curriculum-1/times-tables
RE and Collective Worship
A very comprehensive list of links and resources to support RE and collective worship at home, compiled by the DBE:
https://www.leicester-dbe.com/bulletin-resources/
PSHE
Read Harold the giraffe's stay-at-home diary each day:
https://www.coramlifeeducation.org.uk/harolds-daily-diary
Art
TATE Kids is highly recommended:
Illustrator's workshop – 'Draw-a-long-a-Lenton'
https://thereadingrealm.co.uk/2019/11/10/draw-along-a-lenton-an-illustrators-workshop-with-steven-lenton
Physical Activity
Daily workouts with Joe Wicks at https://www.youtube.com/watch?v=Rz0go1pTda8
Some excellent links from the Robin Hood Multi-Academy Trust:
https://www.robinhoodmat.co.uk/wp-content/uploads/2020/03/WEBSITE-Physical-Activies-for-children-during-Coronavirus-.pdf
Cosmic Kids yoga is highly recommended:
https://www.cosmickids.com/ or https://www.youtube.com/user/CosmicKidsYoga